This is a preview of subscription content
Access options
Subscription info for Chinese customers
We have a dedicated website for our Chinese customers. Please go to naturechina.com to subscribe to this journal.
Buy article
Get time limited or full article access on ReadCube.
$32.00
All prices are NET prices.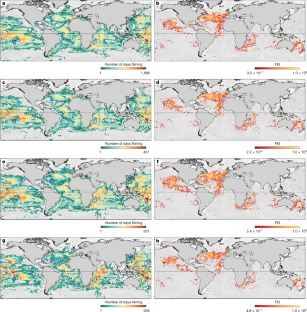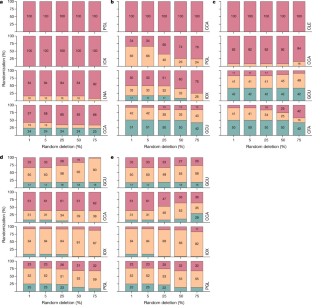 References
1.

Queiroz, N. et al. Global spatial risk assessment of sharks under the footprint of fisheries. Nature 572, 461–466 (2019).

2.

Harry, A., Braccini, M. Caution over the use of ecological big data for conservation. Nature https://doi.org/10.1038/s41586-021-03463-w (2021).

3.

Kroodsma, D. A. et al. Tracking the global footprint of fisheries. Science 359, 904–908 (2018).

4.

European Commission. European Union Fleet Register. version 1.0.8.8 https://webgate.ec.europa.eu/fleet-europa/index_en (accessed 10 April 2020).

5.

Stevens, J. D. Management of shark fisheries in Northern Australia. FAO Fisheries Technical Paper No. 378/2 http://www.fao.org/3/x2097e/X2097E20.htm#ch16 (FAO, 1999).

6.

Griffiths, S., Edgar, S., Wang, Y.-G. & Salini, J. Calculating recent foreign fishing vessel numbers using established estimators based on Coastwatch surveillance and apprehension data. Project Number 2007/836 (Australian Fisheries Management Authority 2008).

7.

Field, I. C., Meekan, M. G., Buckworth, R. C. & Bradshaw, C. J. A. Protein mining the world's oceans: Australasia as an example of illegal expansion-and-displacement fishing. Fish Fish. 10, 323–328 (2009).

8.

Australian Fisheries Management Authority. Indonesian illegal fisher apprehended off Darwin convicted. https://www.afma.gov.au/news-media/media-releases/indonesian-illegal-fisher-apprehended-darwin-convicted (Australian Border Force and Australian Fisheries Management Authority, 1 November 2019).

9.

Marshall, L. The Fin Blue Line: quantifying Fishing Mortality using Shark Fin Morphology. PhD Thesis, Univ. of Tasmania (2011).

10.

Braccini, M., Molony, B. & Blay, N. Patterns in abundance and size of sharks in northwestern Australia: cause for optimism. ICES J. Mar. Sci. 77, 72–82 (2020).

11.

Roff, G., Brown, C. J., Priest, M. A. & Mumby, P. J. Decline of coastal apex shark populations over the past half century. Commun. Biol. 1, 223 (2018).

12.

Ferreira, L. C. & Simpfendorfer, C. Galeocerdo cuvier. e.T39378A2913541 (The IUCN Red List of Threatened Species, 2019).

13.

Pirog, A. et al. Genetic population structure and demography of an apex predator, the tiger shark Galeocerdo cuvier. Ecol. Evol. 9, 5551–5571 (2019).

14.

Hays, G. C. et al. Translating marine animal tracking data into conservation policy and management. Trends Ecol. Evol. 34, 459–473 (2019).
Acknowledgements
Funding support was provided by the Natural Environment Research Council (NERC) (NE/R00997/X/1), European Research Council (ERC-AdG-2019 883583 OCEAN DEOXYFISH) (D.W.S.), Australian Research Council (ARC DP210103091) (A.M.M.S. and D.W.S.), Fundação para a Ciência e a Tecnologia CEECIND/02857/2018 (N.Q.), PTDC/BIA-COM/28855/2017 (M.V.) and a 2020 Pew Fellowship in Marine Conservation (A.M.M.S.). This research is part of the Global Shark Movement Project (http://globalsharkmovement.org/).
Ethics declarations
Competing interests
The authors declare no competing interests.
Additional information
Publisher's note Springer Nature remains neutral with regard to jurisdictional claims in published maps and institutional affiliations.
Extended data figures and tables
a–d, Estimated exposure risk of sharks to capture by GFW AIS longline fishing effort across ocean regions for Queiroz et al.1 (a) compared with three improved data releases since the paper was published (b–d). The plots show minor effects of any changes on estimates of shark exposure risk from AIS longline fishing effort and confirm the global results and conclusions of our paper. a, Data from Queiroz et al.1. b, Data from GWF 2012–2016. c, Data from GWF 2012–2018. d, Data from GWF 2018.
Supplementary information
This file contains Supplementary Methods, Supplementary Figures 1 and 2, and Supplementary Tables 1-7.
About this article
Cite this article
Queiroz, N., Humphries, N.E., Couto, A. et al. Reply to: Caution over the use of ecological big data for conservation. Nature 595, E20–E28 (2021). https://doi.org/10.1038/s41586-021-03464-9
Published:

Issue Date:

DOI: https://doi.org/10.1038/s41586-021-03464-9
Comments
By submitting a comment you agree to abide by our Terms and Community Guidelines. If you find something abusive or that does not comply with our terms or guidelines please flag it as inappropriate.