The role of peatlands in future climate change is uncertain because peat-derived greenhouse gas emissions are difficult to predict. Now research shows that reduced methane emissions from drying peatlands are likely to be outweighed by increasing CO2 emissions.
Your institute does not have access to this article
Access options
Subscription info for Chinese customers
We have a dedicated website for our Chinese customers. Please go to naturechina.com to subscribe to this journal.
Buy article
Get time limited or full article access on ReadCube.
$32.00
All prices are NET prices.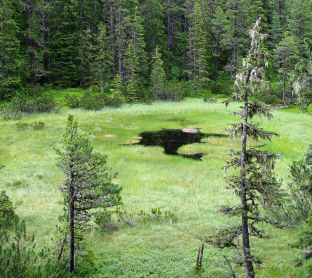 References
Moore, T. R. & Knowles, R. Can. J. Soil Sci. 69, 33–38 (1989).

Swindles, G. T. et al. Nat. Geosci. 12, 922–928 (2019).

Huang, Y. et al. Nat. Clim. Change https://doi.org/10.1038/s41558-021-01059-w (2021).

Yu, Z. C., Loisel, J., Brosseau, D. P., Beilman, D. W. & Hunt, S. J. Geophys. Res. Lett. 37, L13402 (2010).

Roulet, N. T., Lafleur, P. M., Richard, P. J. H., Moore, T. R., Humphreys, E. R. & Bubier, J. Glob. Change Biol. 13, 397–411 (2007).

Turetsky, M. R. et al. Glob. Change Biol. 20, 2183–2197 (2014).

Loisel, J. et al. Nat. Clim. Change 11, 70–77 (2021).

Evans, C. D. et al. Nature https://doi.org/10.1038/s41586-021-03523-1 (2021).

Hugelius, G. et al. Proc. Natl Acad. Sci. USA 117, 20438–20446 (2020).

Voigt, C. et al. Glob. Change Biol. 25, 1746–1764 (2019).

Leifeld, J. & Menichetti, L. Nat. Commun. 9, 1071 (2018).

Hatano, R., Toma, Y., Hamada, Y., Arai, H., Susilawati, H. L. & Inubushi, K. in Tropical Peatland Ecosystems (eds Osaki, M. & Tsuji, N.) 339–351 (Springer, 2016).
Ethics declarations
Competing interests
The author declares no competing interests.
About this article
Cite this article
Morris, P.J. Wetter is better for peat carbon. Nat. Clim. Chang. 11, 561–562 (2021). https://doi.org/10.1038/s41558-021-01072-z
Published:

Issue Date:

DOI: https://doi.org/10.1038/s41558-021-01072-z
Further reading
Nature Climate Change (2022)