About the Editors
Like the other Nature titles, Nature Immunology has no external editorial board. Instead, all editorial decisions are made by a dedicated team of professional editors, with relevant research and editorial backgrounds.
Chief Editor:Jamie D. K. Wilson, D.Phil. Jamie initially read Biological Sciences at the University of Warwick, Coventry, UK and then completed his D.Phil. at the Institute of Molecular Medicine at Oxford University, Oxford, UK under Andrew McMichael, focusing on the host's immune response to HIV and EBV infection. After leaving Oxford University, Jamie joined the immunology team of Frances Gotch at the Chelsea and Westminster Hospital, Imperial College, London. He continued to work on HIV during his post-doc, turning his attention to the immune responses of long term nonprogressors. Jamie joined the staff of Nature Immunology prior to its launch in 2000.
Senior Editor: Laurie Dempsey, Ph.D.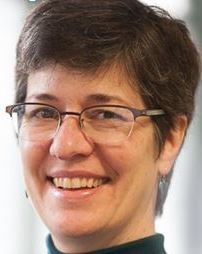 Laurie received a B.S. in microbiology at the University of Michigan (Ann Arbor, MI, USA). She earned her Ph.D. with David Dubnau at New York University (New York, NY, USA), examining DNA replication and recombination, and subsequently studied protein-DNA interactions with Nick Cozzarelli (University of California, Berkeley, CA, USA) and Saleem Khan (University of Pittsburgh, Pittsburgh, PA, USA). Recombination interests led to studies in immunoglobulin class switching with Nancy Maizels (Yale University, New Haven, CT, USA). After a stint as assistant professor at the Mayo Clinic (Rochester, MN, USA) looking into mechanisms of organ rejection, she finally left the Eppendorfs behind in 2001 to become an editor for Nature Immunology.
Senior Editor: Zoltan Fehervari, Ph.D.

Zoltan initially read Zoology at the University of Reading, UK followed by a short stint working as a marine biologist in Norway where he developed an inordinate fondness for anything without a backbone. Following this he was "re-educated" in immunological lore firstly working on corneal allografts with Andrew George at Imperial College London, and then a PhD with Anne Cooke at GSK and Cambridge University looking at immunological tolerance. He did his postdoc with Shimon Sakaguchi at Kyoto University, Japan looking at regulatory T cells. He then moved into editing firstly as the editor of Trends in Immunology before starting with Nature Immunology.
Senior Editor: Ioana Visan, Ph.D.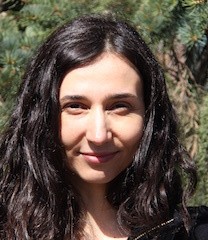 Ioana received a B.S. degree in biology at 'Al. I.Cuza' University (Iasi, Romania). She did her doctoral work under the supervision of H.P. Tony at Wurzbug University (Wurzburg, Germany), where she investigated aspects of transcriptional regulation and signal transduction of the B cell marker CD23. Her postdoctoral work in the laboratory of C. Guidos (University of Toronto, Toronto, Canada) focused on investigating the function of Notch during the early stages of T cell development. Ioana joined the staff of Nature Immunology in 2009.
Senior Editor: Nick Bernard, Ph.D.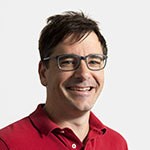 Nick holds a Bachelor of Arts degree in Classics and Archaeology from the University of Melbourne, Australia, and a PhD in Biochemistry and Immunology from Trinity College Dublin, Ireland, cosupervised by Luke O'Neill and Kingston Mills. He spent 6 years working at the Walter & Eliza Hall Institute of Medical Research, Melbourne, Australia, in the laboratories of Steve Nutt, Axel Kallies, Diana Hansen and Louis Schofield. Nick joined Springer Nature in 2013, working first for Nature Reviews Rheumatology as an Associate Editor and more recently as locum Chief Editor. He then spent a number of years as a Senior Editor for Nature Communications. Now with Nature Immunology, Nick handles all content, but is particularly interested in immunometabolism, host-pathogen interactions and autoimmune rheumatic diseases. Nick is based in the London Office.