About the Editors
Like the other Nature titles, Nature Sustainability has no external editorial board. Instead, all editorial decisions are made by a dedicated team of professional editors, with relevant research and editorial backgrounds.
Chief Editor: Monica Contestabile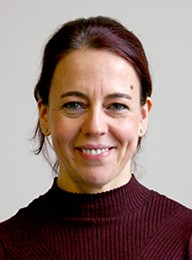 Monica joined the company in 2011 as a Senior Editor at Nature Climate Change. She was the first social science editor at Nature Research. She has handled original research and review articles across the entire breadth of social sciences, and interdisciplinary articles integrating natural and social science disciplines in the context of climate and global environmental change. In 2015 she moved to Nature, where she served as Senior Strategy Editor developing the company's editorial and publishing strategy about sustainability, before becoming Chief Editor of Nature Sustainability in 2016. Monica completed her doctoral studies in environmental and development economics at the University of Naples Federico II, Italy; she then held a visiting professor position at University Tecnológico de Monterrey, Mexico, and subsequently joined the sustainable consumption team at WWF-UK where she gained invaluable experience about the challenges of bridging the gap between research and policy domains. Monica is based in the Berlin office.
Senior Editor: William R. Burnside (on leave until January 2022)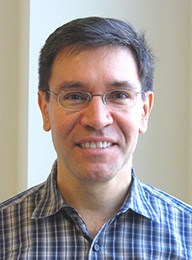 Bill joined Nature Sustainability in March 2017 as an Associate Editor. He handles manuscripts from ecology, other life science, biogeography, biogeochemistry, soil science, agronomy, oceanography, and anthropology. Before joining Nature Research, Bill was a Postdoctoral Fellow at the National Socio-Environmental Synthesis Center (SESYNC), in Annapolis, Maryland, working on macroecological approaches to sustainability science. Bill majored in Human Biology at Stanford University and holds an M.S. in Natural Resources & Environment from the University of Michigan. His PhD, in Biology from the University of New Mexico, focused on the metabolic basis of ecological patterns and processes, primarily focused on human use of space, resources, and energy but also including the metabolic ecology of insects and other small ectotherms. Much of this work has been interdisciplinary and has involved collaborations with anthropologists and computer scientists. Bill is based in the New York office.
william.burnside@us.nature.com
Senior Editor: Yaoqing Zhang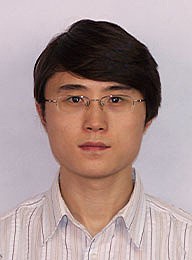 Yaoqing joined Nature Sustainability in May 2020 as a Senior Editor. He handles manuscripts in the broad areas of engineering and technology tackling system-wide and technological solutions to sustainability issues. Yaoqing began his editorial career at Nature Communications in June 2016 where he covered a range of topics in energy chemistry, with a particular focus on electrochemical energy storage and solid state ionics. Prior to joining Nature Research, Yaoqing held an assistant professorship at the Tokyo Institute of Technology working on the synthesis, discovery and characterization of electride materials that have potential applications in catalysis or superconductivity. He obtained a PhD in chemistry from the University of St Andrews where he focused his studies at the interface of solid state chemistry, electrochemistry and ceramics, and then conducted postdoctoral research on condensed matter physics in Japan. Yaoqing is based in the Shanghai office.
Associate Editor: Ryan M. Scarrow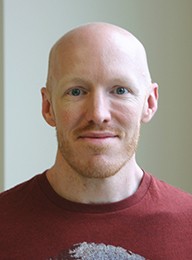 Ryan joined Nature Research in March 2017 as an Associate Editor serving both Nature Sustainability and Nature Plants. He handles manuscripts from sociology, anthropology, demography, urban studies, science & technology studies, water & society, and the humanities. Before joining Nature Research, Ryan received his PhD in sociology from the Ohio State University with a focus on the political economy of water scarcity across cities in the American West. Ryan has a degree in history from the University of Kansas and studied also at the Columbia Graduate School of Journalism. His interests cover a broad range of areas pertaining to sustainability & culture, socio-ecological resilience, urban systems, and the history, theory, and philosophy of social organization and the environment. Ryan is based in the London office.
Associate Editor: Stephanie M. Olen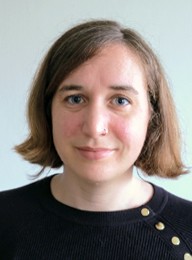 Stephanie joined Nature Sustainability in July 2021 as an Associate Editor. She handles manuscripts across broad topics in Earth science, physical geography, climate science, and remote sensing. Before joining Nature Research, Stephanie was a Postdoctoral Fellow in the Remote Sensing of Earth Surface Processes research group at the University of Potsdam, in Potsdam, Germany, working on the application of satellite synthetic aperture radar to natural hazard monitoring and land surface classification. Stephanie studied Geology and Mathematics at Bryn Mawr College and holds an M.S. in Geological Sciences from the University of Michigan. Stephanie earned her Ph.D. in Earth and Environmental Science from the University of Potsdam, applying geochemical analysis, remote sensing, and computational approaches to uncover the influence of the South Asian Monsoon System and vegetation on erosion rates in the central Himalaya. Stephanie is based in the Berlin office.