Nature Outlook |
The Spinoff Prize 2021
The path from university research to start-up company is an essential part of the innovation economy. This Outlook presents some star spin-offs that took root after seeds of scientific insight fell on fertile commercial soil.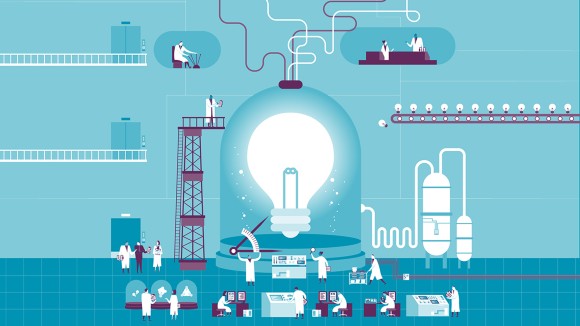 Nature is pleased to acknowledge financial support from Merck in producing this Outlook. The sponsor retains sole responsibility for the following message.

Merck, a leading science and technology company, operates across healthcare, life science and electronics. Around 58,000 employees work to make a positive difference to millions of people's lives every day by creating more joyful and sustainable ways to live. From advancing gene editing technologies and discovering unique ways to treat the most challenging diseases to enabling the intelligence of devices – the company is everywhere. In 2020, Merck generated sales of € 17.5 billion in 66 countries. Scientific exploration and responsible entrepreneurship have been key to Merck's technological and scientific advances. This is how Merck has thrived since its founding in 1668. The founding family remains the majority owner of the publicly listed company. Merck holds the global rights to the Merck name and brand. The only exceptions are the United States and Canada, where the business sectors of Merck operate as EMD Serono in healthcare, MilliporeSigma in life science, and EMD Electronics in the electronics business.
On the occasion of its 350th anniversary, Merck initiated the Curious – Future Insight™ Conference: Science for a better tomorrow, where some of the world's brightest scientists and most accomplished entrepreneurs come together to explore the future of science & technology; solving the challenges of today and enabling the dreams of a better tomorrow.
This year's spin off online event of the Curious2022 – Future Insight Conference, the 2021 Future InsightTM Days, take place on 12th -14th July 2021 online. This three day virtual event honors outstanding achievements and gathers curious minds to foster innovation even in challenging times. Among other highlights, the 2021 Future Insight Days will also feature the awarding of the 1 million euro Merck Future Insight Prize. Participation is available free-of charge via signing up at http://curiousfutureinsight.org.