Special |
Computational social science
The availability of big data has greatly expanded opportunities to study society and human behaviour through the prism of computational analyses. The resulting field is known as computational social science and is defined by its interdisciplinary approaches. However, this type of cross-discipline work is intrinsically challenging, calling for the development of new collaborations and toolkits. In this Nature special collection of articles, we explore some of the fundamental questions and opportunities in computational social science.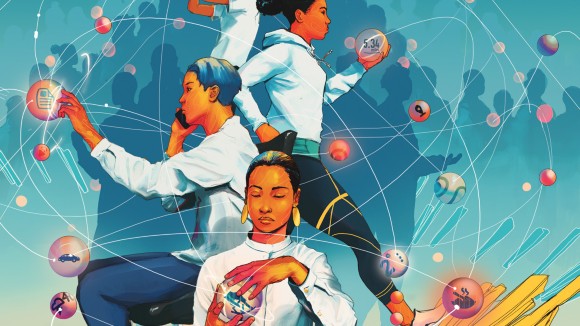 Magazine content
Computational social science is a powerful research tool. But it needs its different disciplines to find a common language.
Smartphones, sensors and consumer habits reveal much about society. Too few people have a say in how these data are created and used.
Jathan Sadowski,

Salomé Viljoen &

Meredith Whittaker
Addressing the problem of sudden food scarcity in US cities, and the up-and-coming field of computational social science.
Shamini Bundell &

Nick Petrić Howe
Explorer tool
Springer Nature is experimenting with new ways to summarize science and would like your feedback.