Information for new writers
A guide to the BDJ for new dental writers
Are you interested in getting published in the British Dental Journal but not sure where to start?
This guide will help you find the right place for your ideas, news, opinions and research.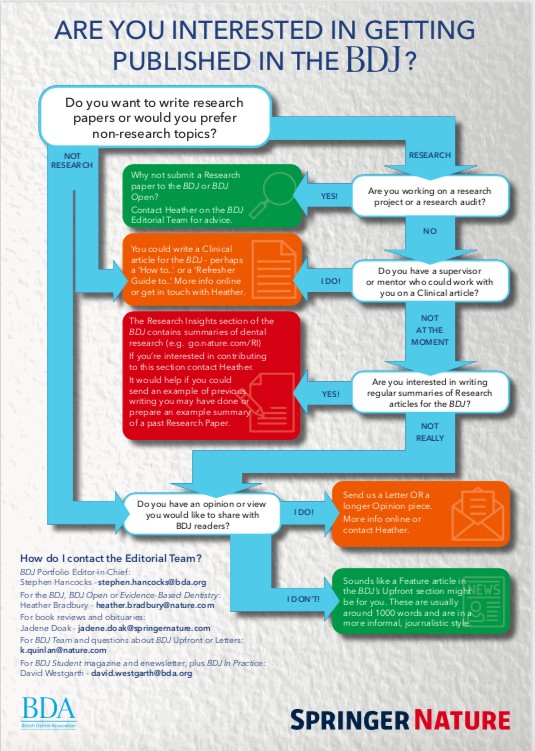 Download the guide
Find more detailed information on the options for writing for any of the BDJ Portfolio publications, including BDJ Team, BDJ Student and BDJ In Practice, here.