I'm sorry I set fire to your foot.
You'd been gone for two months by then, on your third or fourth life, I never could tell. Your brainwaves were going crazy, the base sine jumping all over the scanner read-out. Even your heart rate was mad: 150 beats per minute. Neural feedback leakage; your heart trying to catch up with you.
I thought it would give out any minute, kept forcing beta blockers into your bloodstream, but it kept beating, like you were fighting to stay alive.
I wanted to believe that. That you were trying to come back to me, but that wasn't it. You were trying to stay away — from me, from our life, from everything.
That's why I set fire to your foot, using the jellied petrol you'd insisted we make, back when you believed we'd be attacked, by the government, by raiders, by other survivors. I thought it would force you to wake up.
It didn't, of course. You were going much too fast by then. I could see it, once I learnt how to read the logs. You kept going to the doctors, kept getting diagnosed with everything from peripheral neuropathy to aggressive athlete's foot. It didn't help. Nothing you did inside helped. The system couldn't see that your body was on fire.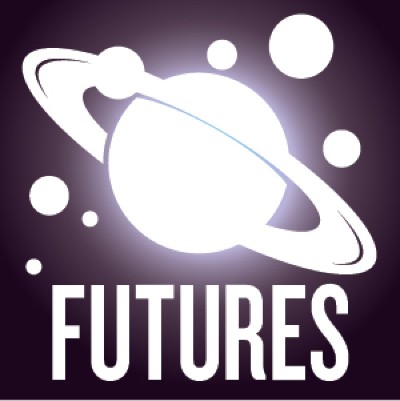 Read more science fiction from Nature Futures
I put it out, once I saw it wasn't helping, once I got past the rage that followed. I wrapped your blistered sole in synth-skin and bandages and cried until I couldn't breathe.
I was so afraid of being alone, all the time ignoring the elephant in the room, that I had been alone for a long time, even before you crawled into your virtual world and locked the door behind you.
I stayed by your bed, watching your brain waves, wondering what you were seeing, why you loved it more than me.
In time, hunger drove me away from your side, exhaustion dried my tears, and anger drove me to the farthest part of our little buried, concrete-and-steel world.
Safe. Locked away, just like you.
You always refused to open the blast door, calling our hideout a vault, claiming that all manner of evil would find us if we did.
I believed you. But by then, evil was preferable to being alone, caring for the waterbed that held you, watching your brainwave patterns on the screen, wondering. Everything was preferable to being alone.
I kept thinking that, every time I passed our gun room, the shelves with their black shapes beckoning.
You'd forbidden me from going there, told me that the guns weren't for me. Maybe they hadn't been. You'd been saving them for the battle against evil. It had never come, even as the world died, and the guns remained. I went in and took one, a small one. Everything was preferable to being alone.
Maybe I would have crawled into the virtual world, if you'd cared enough to teach me how to live there, how to hook myself up and forget the real. But you hadn't, and now you couldn't, and it wasn't an option for me. That was your choice. My choice was different.
The backpack is full. Canned goods, water bottles, medical supplies. Even a book. I figure you won't miss them, if you ever wake up. You have your machines.
Me, I have the door.