My international-student group helped me through a hurricane
On the morning of 5 July, I was glued to social-media images of hurricane Elsa battering Barbados, the Caribbean island where I grew up.
While my laboratory colleagues at McGill University in Montreal, Canada, where I'm studying for a PhD, discussed their weekends and the results of their latest experiments, I was haunted by video footage showing torrential rain, flooding, uprooted trees and buildings with roofs torn off. I waited for news from my parents, who still lived there (I later learnt they were still alive and well).
This was not the only natural disaster this year in the Caribbean region, where most of my family resides. There have been volcanic eruptions and mass evacuations on Saint Vincent, and an earthquake in Haiti that killed more than 2,000 people.
The Monday following the hurricane, I told myself to breathe and focus on work in the lab: I needed to focus on something other than the news on my phone.
This story is just one example of the emotional toll faced by many international students when their home countries are subject to crises, a toll that the COVID-19 pandemic has generally intensified. Many of us have not been back to our home countries or seen our families for two years or more.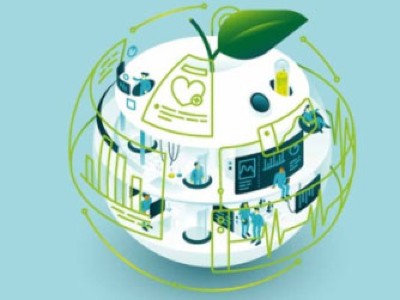 Collection: How to grow a healthy lab
When crises such as these affect us, it can be difficult to share what we are going through. We fear seeming incompetent or unsuited to the rigours of academic research. There can be an unspoken expectation in academia for all students to show up to work, attend meetings, reply to e-mails, and continue to perform at the same level of productivity as their peers, regardless of external events.But on the basis of my own experience and the experience of others I have spoken to, this can be extremely challenging. Sadly, many institutions fail to recognize this, and expect students to operate as if it's 'business as usual', with no recognition of the impact of these events.
Creating a support group
How can we better support international students who are struggling during these times? I had somewhere to turn: a committee I founded in 2020 in response to global injustices, including the fatal shooting by US police of Breonna Taylor, an African American woman, in March that year, and the murder of George Floyd, an African American man, two months later. We call ourselves the Students Advocating For Equity, Diversity and Inclusion (SAFE) committee, and operate from the McGill Faculty of Medicine and Health Sciences.
To form this group, I reached out to my PhD adviser and some faculty members at my research institute, the Rosalind and Morris Goodman Cancer Institute, about my desire to create a trainee-led group to help and support graduate students and postdoctoral fellows from under-represented groups, to educate academic society on issues related to equity, diversity and inclusion, and to level the playing field in our part of academia.
I was put in touch with the associate dean of the faculty I'm a part of at McGill to discuss this idea. The dean allowed me to e-mail invitations to graduate students and postdocs. Currently, the group has ten trainee members, and we are supported by two faculty members who provide guidance and advice as we build our supportive community.
We host monthly virtual sessions, which serve as a space for students and postdocs to connect with one another over global events, graduate-school life or any current topics. Having a group of individuals who can relate to shared experiences during challenging times has been very beneficial. When Hurricane Elsa tore through the Caribbean, I felt that no one, apart from the students in my SAFE group, understood what I was going through. I felt seen, heard, and supported, and I was more productive as a result.
Being able to relate to other people with similar experiences to your own is comforting. Another key feature of a group like SAFE is bringing awareness to the issues that international students face, so that when anything from global catastrophes to small, personal problems occur, they are not ignored. The SAFE committee is currently launching a monthly workshop series, in collaboration with the Faculty of Medicine and Health Sciences at McGill and another student-run group, to make the wider university more sensitive to certain issues, such as the burdens international students face during extreme events. We are unfunded at the moment, but plan to apply for funding as the committee grows and we expand the number of initiatives we are involved in.
For any international trainees who have felt isolated throughout the COVID-19 pandemic, you are not alone. My advice to you is to reach out to student groups, or any mentors or advisers who make you feel safe and supported. I was lucky to have people I could relate to through my group, and it made waiting to hear back from my parents during the hurricane much easier. I have started this important conversation, with the hope that one day all students will feel supported and heard throughout their careers. For this to happen, others must continue this conversation, which I hope they will do.
doi: https://doi.org/10.1038/d41586-021-03393-7
This is an article from the Nature Careers Community, a place for Nature readers to share their professional experiences and advice. Guest posts are encouraged.
Competing Interests
The author declares no competing interests.