When you recommend someone for an opportunity, follow through
When the physician and medical researcher Julie Silver encouraged one of us (S.J.) to submit a proposal to speak at Harvard Medical School's Career Advancement and Leadership Skills for Women in Healthcare meeting in 2019, she did not stop there. Silver, who works at Massachusetts General Hospital in Boston, also spent time identifying the type of audience members who were likely to attend, and reviewed S.J.'s slides to ensure the talk would have an impact. It went so well that S.J. was invited back the following year.
Sponsoring someone is often presented as a one-off act; provide them with an opportunity, whether that be in the form of an award, a talk at a conference or a promotion, and your responsibility ends. But you might limit what they achieve if you do not take the extra step of fully preparing them for their opportunity. It is not enough to nominate someone: you need to support them through the process.
We have both been mentors and sponsors, and we run leadership-development workshops on mentoring and sponsorship.
If you have opened the door for someone, remember that, if they do well, you will be seen as having an eye for talent. Your success is their success. Here are four things you can do as a sponsor to ensure a positive outcome:
Do a dry run
Whatever the opportunity being offered, giving someone the chance to practice for it is crucial. For example, if you've nominated someone to present a talk at a conference, set up a practice run to help ensure that the timing and pacing are correct, and that the slides are clear and tell a coherent story.
Consider inviting other colleagues or mentors to offer their perspectives, as well as their tips to calm jittery nerves. Review the content thoroughly and make sure it is pitched at the audience's level of expertise. Remind the speaker that you are on their team and that your feedback is meant to enhance, not critique, their work.
Complete an audit of success
If you nominate someone for a leadership position or a seat on a key committee, you need to develop a plan to help them fulfil their role.
First, identify what would count as success and what the ideal result would be: what impact would they like to have? Outline key ways to achieve measurable milestones and goals, and identify strategies to navigate potential pitfalls such as competing priorities, limited resources or personality clashes.
With your nominee, review how to engage stakeholders effectively by learning everything you can about them, their passions and their dislikes. Suggest that your nominee read the stakeholders' research papers, listen to podcast interviews with them, and talk to people who know them to gain insights on what they find important. Do this in addition to having candid conversations with them.
Develop a wish list
If you are nominating someone for a job opportunity, help them to look beyond the salary and laboratory space by creating a wish list of everything they might need to set them up for success. The list might include a lab manager, days without meetings, the ability to work remotely, a guaranteed salary or childcare.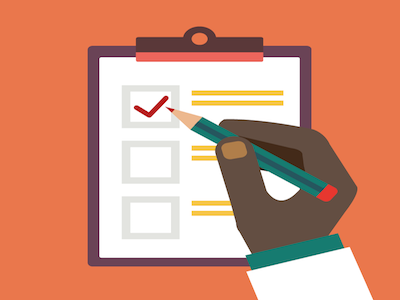 Nature Collections: Mentoring
Review with them what they are willing to compromise on versus what they would consider non-negotiable, such as the number of annual-leave days. Some negotiable items might have financial implications and others not, such as remote working. Your nominee might want to ask for administrative assistance, for example, or executive coaching. This could be to help them with time management, overcoming imposter syndrome, leading a team or inspiring others.
Make sure your nominee has a clear 'BATNA' (best alternative to a negotiated agreement): what they would be willing to accept if discussions fail. Having a predetermined set of minimum conditions will help them be clear-headed during the negotiation.
Manage expectations
Meet the person you are sponsoring to review their expectations for the opportunity being presented, and outline the best practices and tools to help them succeed. If it's a job opportunity, for example, knowing the traditions and practices of the organization can ensure that your nominee is respectful of the institutional culture. For a talk or interview, by contrast, consider the following questions:
• What is the make-up of the audience? Are they young researchers who are just about to start their own labs, or award-winning scientists with decades of experience?
• What is the culture of the organization or department? Is it formal or more like one big family? Being knowledgeable about and respectful of a group's culture will fast-track the speaker to acceptance by those in attendance.
• What is the format? Is it lecture-based, or does it involve panels or workshops? Would the audience prefer slides or a more informal talk?
Also, consider what questions the audience members might have, and work to develop suitable responses. Educate your nominee on what to do if they do not know the answer, or if someone is arguing about their data.
Offer continuous support
Relationships between sponsor and nominee can be focused on a particular opportunity. But the best and most successful sponsors use their expertise to offer support and mentorship both before, during and after the opportunity in question. Offering feedback once everything is over ensures that the relationship will continue.
doi: https://doi.org/10.1038/d41586-021-03004-5
This is an article from the Nature Careers Community, a place for Nature readers to share their professional experiences and advice. Guest posts are encouraged.
Competing Interests
The authors declare no competing interests.