Many mentoring relationships have been disrupted by the COVID-19 pandemic, particularly ones that relied on regular face-to-face contact.
How did these relationships survive the switch to virtual meetings?
In the third episode of this seven-part Working Scientist podcast series, Julie Gould also explores the challenges of being a mentor beyond those presented by the pandemic.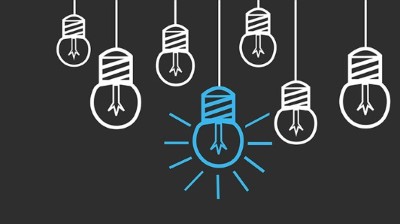 Mentoring resources
Alongside the emotional investment and the absence of much formal training in mentoring techniques, there are also logistical and time-management pressures.
Jen Heemstra, a chemist at Emory University in Atlanta, Georgia, tells Gould: "My role is to be a bit like an athletic coach. I want to help everyone be able to perform at their best. And different people have different modes of motivation."
doi: https://doi.org/10.1038/d41586-021-02570-y
Transcript
Not sure how to mentor someone? Ask your mentee what they need from you.
Julie Gould: 0:28
Hello, I'm Julie Gould, and this is Working Scientist, a Nature Careers podcast. And in this series we're talking all about mentoring.
So far in this series all about mentoring, we've explored the importance of being recognized as a mentor, and the time it takes to do it properly (in episode one), and how mentoring differs across cultures (in episode two).
Now for this episode we're going to explore some of the challenges of being a mentor. From the emotional investment and costs, to the logistical and time management pressures. And from different mentoring styles and tuning into mentees' needs, to the emotional cost of having courageous mentoring conversations.
And we'll finish off by looking at how the Covid-19 pandemic has meant that mentors have had to adapt their mentoring techniques.
Jen Heemstra, a professor of chemistry at Emory University in the US, is a mentor. She thoroughly enjoys being a mentor, coaching and supporting the researchers she works with, to be the best they can possibly be.
But it's not an easy task, she says. And one of the biggest challenges, she believes….
Jen Heemstra: 1:39
….is that you were never trained to be mentors.
Julie Gould
So you start this career path as an undergraduate choosing your topic. And then you
Jen Heemstra
….go to graduate school and you do a bunch of research in science, right? You work in a bench or in a lab and you do research and publish papers, and you might TA a few classes. And then you go to a postdoc
Julie Gould 1:57
...where you'll do more research and a bit more teaching, some more publishing, and maybe apply for a grant or two….
Jen Heemstra 2:02
….and then you get this academic job. And all of a sudden, you are a mentor, but there's very few places or opportunities where you actually get formal training in how to mentor. So I think that alone is one of the biggest challenges, is just this process of then realizing that there's the skillset that you haven't really, you often haven't had a chance to purposely build.
Julie Gould: 2:33
Everyone does bring their own mentoring experiences with them, knowing what has worked for them, and what hasn't. But... Jen Heemstra:
...it's not enough to be a good mentor, because everyone we mentor is not us. And what worked for us is not necessarily going to work for them.
Julie Gould
Every person is unique, and their needs are unique, which means that your style of mentoring has to be unique for every person.
Jen Heemstra 2:55
My role is to be you know, a bit like an athletic coach. I want to help everyone be able to perform at their best. And different people have different, kind, of modes of motivation.
You have some people want me to push them a lot. They want me to be saying, "Hey, you have this deadline. How are you doing on that deadline?"
Other people are already pushing themselves and putting so much pressure on themselves that if I come and do that, it's just going to be really destructive and harmful.
And so I need to do the opposite. You know, my only job is to say, "Don't worry about it, relax, take some time off. It's not such a big deal."
Julie Gould 3:34
But sometimes these big deal situations are a big deal. And sometimes they're more of a personal nature, which can make them big emotional deals, which Lucia Pietro Godino, a group leader at the Crick Institute in London in the UK, can find quite difficult.
Lucia Pietro Godino: 3:52
I do tend to think a lot about everything, and about the wellbeing of everyone, so so it can be emotionally challenging, of carrying the burden of other people's problems, in a way.
I don't know if this is the right way of saying it. But I think it's part of it. And I think without feeling a little bit for other people, it will be difficult to have empathy required to be a good mentor.
Julie Gould 4:17
Empathy goes a long way. But sometimes there are situations where as a mentor, you have to have difficult conversations with your mentee.
And Professor Martin Gargiulo from INSEAD in Singapore, who we heard from in the previous episode, says that for him, this can be the hardest part of mentoring.
Martin Gargulio 4:33
Because it has an emotional cost not only for them, but for us, right, unless you're a sadist, okay? If you're a normal person telling something bad to somebody about themselves about, it is costly.
Julie Gould;
But if you do have these conversations, it's important that you support your researchers afterwards.
Martin Gargulio 4:53
You need to be there to help that person to get to the level that you want him or her to be. Assuming that you believe he has, or she has, the potential. And that's why it's much easier to say, ""Well, that's wonderful."
Because eventually, you know, if it is not, okay, the person is gonna bounce against the wall. But the wall won't be you. So you don't have to do anything. Nor you have to pay the cost of that awkward conversation.
Julie Gould 5:29
And being a supervisor as well as a mentor can be difficult because literally, you are only human, and you may just not have the hours in the day, says oceanographer Nick Roden.
Nick Roden : 5.39
Yeah, they are totally maxed out with teaching duties and research duties and writing grants, and also managing, maybe not just one PhD student, but a whole army of them. Who knows? Yeah, they're totally maxed out sometimes.
Julie Gould 5:53
Sometimes all these pressures can become overwhelming and can impact mentoring relationships, says Erin Dolan, professor of innovative science education at the University of Georgia in the US,
The larger systemic issue of the way in which the academic system goes about promotion and tenure may put a mentor in a stressful situation, which could manifest as a negative mentoring experience for the mentee.
Erin Dolan
It's not that the mentor is trying to harm the student, it's just that they're keeping in mind this larger picture.
Listen, if I don't have tenure, if I don't get promoted, I'm not going to have a lab for you all to be in.
Julie Gould
To minimize negative mentoring experiences. It's worth letting your researchers know what kind of support you can offer. Some mentors are happy to take their team out to dinner, to get to know them socially….
Erin Dolan 6:39
….to break down some of those barriers, to provide that kind of psychosocial support. But some mentors are just not that person. They really want to keep their personal life and their personal time separate from their work life. And that's okay, I don't think either is good or bad. But it means that one of the mentors is going to be able to provide psychosocial support in a way that the other mentor is not.
And I think as long as the mentor and mentee are upfront about that, then you know what you can expect from that person. The problem is when the expectations aren't clear. And so the mentee expects something the mentor can't provide or vice versa.
Julie Gould 7:14
Another way to minimize negative mentoring experiences is to find out what type of mentoring the mentee needs. And the best way to do that, says Jen Heemstra, is to just ask,
Jen Heemstra 7:25
I'll ask like, how can I help you be your best? You know, do you want me to check in more often do you want me to check in less often, some people are like, "Oh, I want you to put more pressure on me to make this deadline because I thrive when people are kind of externally motivated me" and some people say "I want to just leave me alone and know that it will get done in that time. And just trust me that it's going to get done. And please please please don't bother me until the day that I said I'd have it to you."
And so I think just asking people "What works best for you? How can I best help you be your best?"
Julie Gould 8:02
When it comes to mentoring, the mentor-mentee relationship will have changed over the last year and a half as a result of the Covid-19 pandemic.
Not being able to physically meet with the people in your research group can be really difficult, says Vidita Viyada, a professor of neurobiology at the Tata Institute for Fundamental Research in Mumbai, India.
And she says that many of the nuances of body language are just lost through the computer screen.
Vidita Viyada 8:28
My instinct is to sit face-to-face with someone and ask them, right. My desire would be to sit in front of them. And I would know if I looked carefully enough, are they okay or not? Because you sense even if they're not telling you, are they having a rough day? How are they doing? Has it been a rough month?
We can sense it, but on the phone or on WhatsApp or on digital communication, or even email, you lose all sense of that person's space, where they're at, what their current circumstances are. I think you make even more effort to check in on them and you check in with each other.
Julie Gould 9:05
I spoke to Vidita in April of 2021, just as India had gone into a very strict stay-at-home policy as a result of the Covid 19 pandemic. Vidita found this particularly challenging. We'd heard from Vidita in episode two of this series, that meeting with colleagues over tea is a very important part of her working life. But she found ways to make sure that her team stayed well connected.
Vidita Viyada 9:30
Just yesterday, I was putting on our lab Whatsapp group, call each other, pick up the phone, let's call each other regularly. I mean, we don't have to discuss science. We can if it's what we want to but we can also just ask and check in how are you doing? How was the last week then? Are you doing okay? Is there anything I can do to help?
Because people are really going through immense struggles. Currently there are worries about their own health, worries about the future. A lot of students who've lost a lot of time during this pandemic. What does it mean for their work? There's so many cumulative worries without the social elements of interaction that helps you buffer it.
And it makes it a really difficult set of circumstances. And, you know, when we look back on this period, we're not going to look at what we produced scientifically. We're gonna look at how we held each other through this time. I mean, that's the most critical component.
Julie Gould 10:22
In the next part of this series all about mentoring, we're going to find out what the difference is between a mentor, a coach, a supervisor, a teacher, a cheerleader, and a sponsor. Because, well, as we've heard in this episode, a research group leader ends up being all of those things at the same time for multiple people. Thanks for listening. I'm Julie Gould.