8% of researchers in Dutch survey have falsified or fabricated data
An estimated 8% of scientists who participated in an anonymous survey of research practices at Dutch universities confessed1 to falsifying and/or fabricating data at least once between 2017 and 2020. More than 10% of medical and life-science researchers admitted to committing this type of fraud, the survey found.Results of the survey were posted 6 July on the preprint server MetaArXiv. Between October and December 2020, study authors contacted nearly 64,000 researchers at 22 universities in the Netherlands, 6,813 of whom completed the survey. Other such studies, including one from 2005 that examined rates at which scientists funded by the US National Institutes of Health falsified or 'cooked' data, have found lower proportions2. In the NIH study, 0.3% of more than 3,000 respondents admitted to data falsification.
Gowri Gopalakrishna, an epidemiologist at the Free University of Amsterdam and a co-author of the Dutch study, thinks that the percentage of researchers who confessed to falsifying or fabricating data could be an underestimate. Gopalakrishna says that the survey's questions were more direct than those in earlier surveys on the issue. For this reason, she is hesitant to compare the results to other studies, except for one from 2001 (ref. 3). In that study, which used methods similar to those in this survey, found that about 4.5% of respondents admitted to falsifying data at least once.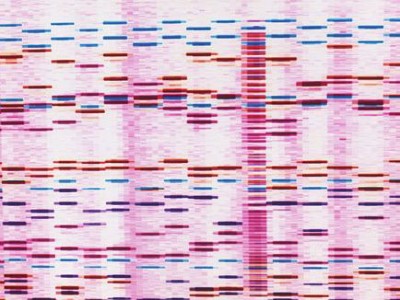 Collection: Scientific data
More than half (51%) of respondents to the Dutch survey also reported frequently engaging in at least one of 11 'questionable research practices' (QRPs), which include using inadequate research designs or deliberately judging manuscripts or grant proposals unfairly. QRPs are considered lesser evils than outright research misconduct, which includes plagiarism and data falsification or fabrication.
PhD students, postdocs and junior faculty members were among the most likely to admit to participating in QRPs, although there was no significant link between respondents' career stages and admitting to falsifying or fabricating data. Previous studies have found that junior researchers engage in some research misbehaviours less often than do mid-career scientists2.
Apply caution
The study's findings on data falsification should be considered with caution, some say. Daniele Fanelli, who studies research misconduct, ethics and bias at the London School of Economics and Political Science, conducted a meta-analysis in 2009 that found that about 2% of respondents to surveys of this sort admit to falsifying, fabricating or manipulating data4.
Fanelli, who praised the Dutch study's methods, says that it is unknown in this study how many times the researchers who admitted to fabricating or falsifying data in the past three years had actually done so, how many of their papers contained the altered data and whether they had published that work.Research misconduct is not uncommon, says Marjan Bakker, who studies scientific integrity and bias at Tilburg University in the Netherlands. But "it's hard to detect and very hard to prove", she says, adding that research institutions are seldom transparent about such issues.
Gopalakrishna and her colleagues published a second MetaArXiv preprint5 on 6 July examining responsible research practices, using data from the same survey. The study found that 99% of respondents frequently avoid plagiarism, 97% disclose conflicts of interest and 94% check manuscripts for errors before publication. Many fewer respondents said that they preregister experimental protocols (43%), make underlying data available (47%) or keep comprehensive research records (56%).
Gopalakrishna says there has been too much focus on research misconduct and not enough attention on sloppy research practices. "We need to have a positive environment where mistakes can happen, and where there is more focus on responsible conduct, slower science and taking time for good quality research."
doi: https://doi.org/10.1038/d41586-021-02035-2
References
1.

Gopalakrishna, G. et al. Preprint at MetaArXiv https://doi.org/10.31222/osf.io/vk9yt (2021).

2.

Martinson, B. C., Anderson, M. S. & de Vries, R. Nature 435, 737–738 (2005).

3.

List, J. A., Bailey, C. D., Euzent, P. J. & Martin, T. L. Econ. Inquiry 39, 162–170 (2001).

4.

Fanelli, D. PLoS ONE 4, e5738 (2009).

5.

Gopalakrishna, G. et al. Preprint at MetaArXiv https://doi.org/10.31222/osf.io/xsn94 (2021).