When it comes to commercializing university research, Kelly Sexton describes how she and her technology-transfer colleagues are in the "relationship business" — introducing entrepreneurs to potential investors, licensing partners and mentors. Another crucial aspect of the role, she explains, is assessing when might be the best time for a scientist to apply for translational research funding.
Sexton, who is associate vice-president for research — technology transfer and innovation partnerships at the University of Michigan in Ann Arbor, is joined by scientists who describe their involvement with tech-transfer teams, and the services they found most useful.
This episode is part of Business of science, a six-part podcast series exploring how to commercialize your research and launch a spin-off.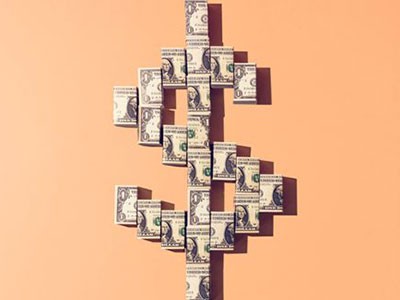 Collection: The business of science
The series looks at investor pitches, patents, scaling up and how to survive the inevitable setbacks along the way.
Never miss an episode: subscribe to the Working Scientist podcast on Apple Podcasts, Google Podcasts, Spotify or your favourite podcast app.
doi: https://doi.org/10.1038/d41586-021-01005-y
Transcript
Adam Levy finds out about technology-transfer offices, and how they can help scientist entrepreneurs.
Adam Levy: 0:08 Hello, I'm Adam Levy, and this is Working Scientist, a Nature Careers podcast.
This six-part series, Business of Science, breaks down what you need to know, to commercialize your research.
In the first episode, we looked at getting started and pitching. And in the second, we discussed the commercial career landmark of getting a patent.
If there's one thing that we've learned so far, it's that there is a lot to learn.
But don't be put off, because a lot of what you've already learned through your research can directly help you in the business world.
Here's Daniel Batten, who's an investor with Exponential Founders Fund, and a coach for potential entrepreneurs with Beyond the Ceiling.
Daniel Batten: 1.00
A lot of the time scientists feel "Oh, I don't have business skills." But that's so not true.
If you know the scientific method, well, that's directly transposable into market validation./
Because market validation is nothing more than running a series of experiments and testing hypotheses, and working out what fits, what doesn't.
Secondly, you've probably had to write a few grants in your time, so you know how to influence people. Well, that's a pitch. It's just you have to deliver it. It's not in writing.
Third thing. As a scientist, you do collaborations all the time, so you've had to get used to working in a team environment and making collective decisions.
So a lot of these skills are directly transposable to business,
Adam Levy: 1.40
But actually transposing those skills is another matter.
And in this third episode, we're taking a look at the support that can help you achieve that.
Many universities and research institutions have technology transfer offices, which support researchers as they transition to commercialize their research.
They connect the academic and business worlds, offering help in everything from patents to finding partners to work with.
Barbara Domayne-Hayman is entrepreneur in residence at the Francis Crick Institute in London.
In this role, she supports biotech businesses as they're starting up, and she explains what an important piece of the puzzle tech transfer offices are.
Barbara Domayne-Hayman: 2:19
The tech transfer offices are hugely important in many ways.
So if you actually have the idea of building a business from something that you're actually working on as part of your academic research, then of course, you're going to need to talk to your tech transfer office and organize some kind of a license agreement.
Adam Levy: 2:40
Working out such licensing agreements, or arranging patents, is a key reason why researchers should talk with their tech transfer offices.
Another might be around getting financial support to take a project to the next step.
That's exactly what Wei Wu found. She's chief operating officer of Helio Heat, a company commercializing a technology to concentrate solar power.
She worked on this during her PhD at the German Aerospace Centre,, or DLR,
Wei Wu: 3:09
The DLR has also this tech transfer institution within and they found that, for example, like the second prototype, though the bigger one, that they tested in the real plant.
And they they funded that, Nut they mostly just gave the money, But not really support or mentoring or coaching.
Adam Levy: 3:31
But tech transfer offices can go well beyond being a necessary port of call, or helping you find a source of cash, they can actually provide a host of services to help you get started and set up as solidly as possible. Here's Barbara, again,
Barbara Domayne-Hayman: 3:47
Tech transfer offices, I think have improved enormously over the last 20 years, and the calibre of people that they employ.
And the fact that these people have often had experience also of industry, has really changed the dynamic there a lot.
And because they will be kind of your your gateway.
And they have the potential to make your journey, you know, either relatively smooth or a lot slower and more complicated.
So tech transfer offices are important. The good ones, of which there are many, will really support the academics in starting off along the path, really understanding what they need to do, help them find investors, help them build their initial team even. So the good tech transfer offices are a tremendous help.
Adam Levy: 4:36
So how can you get this tremendous help from your transfer office?
Well, to find that out, I figured we should speak with someone who works to transfer tech at a university.
Kelly Sexton is associate vice president for research technology transfer and innovation partnerships at the University of Michigan in the United States.
Kelly Sexton: 4:56
So my job at the University of Michigan is to try to amplify the positive impact of research.
One of the main tools that we use to scale the impact of University of Michigan's research and innovation is commercialization.
And that can involve working with faculty, understanding their research, protecting research discoveries and technology with patents, and then licensing that technology, either to existing companies or increasingly to entrepreneurs as the basis for a new startup company.
Adam Levy: 5:35
I caught up with Kelly to find out how the ideal relationship between researchers and their tech transfer offices should operate.
I started out by asking what tech transfer offices offer, and what you should be able to expect from them.
Kelly Sexton: 5:50
So at its core, the tech transfer office is tasked with supporting faculty and the research community in their efforts to commercialize their research discoveries.
So you know, at a bare minimum, we should have a competent staff of people who can understand the science and technology, who can develop a commercialization strategy, and a patent protection strategy, and can work with the researchers to identify companies that could be potential licensees.
Increasingly, we are also focusing on, and should be resourced to support the formation of new startup companies.
Another component that tech transfer offices are now taking on is helping in general to attract companies to engage in sponsored research at the university.
So I'd say the core mission has really expanded from mainly focusing on patents and licensing, to also focusing on company formation, and corporate research engagement.
Adam Levy: 7:02
Now, if someone is thinking about commercializing their research, be that through a startup or maybe through more conventional means, when should they be thinking about first having that discussion with the tech transfer office?
Kelly Sexton: 7:16
So I think earlier the better. The tech transfer office can provide early stage feedback on the idea, can point you in the direction of resources that really can help you to refine the idea,can help point you in the direction and connect you with resources to help advance your research.
So I would say to start the conversation, it's never too early.
So we can really work with the researcher to help them map out what would be the right time to apply for translational research funding.
And so you know, talk early and talk often with your tech transfer office.
Adam Levy: 7:57
So do you have any tips on how researchers can go beyond just kind of getting the basics from a tech transfer office, and really get the most out of it,?
Kelly Sexton: 8:06
To really get the most out of it, you should be asking them for advice on translational research funding opportunities.
You should be asking for their help in making connections with companies that are interested in collaborating with the university. When a company is looking to, you know, establish connections with, you know, university researchers, often the tech transfer office or, you know, what's often the sister organization to tech transfer, their corporate engagement office, those are typically the first calls for many companies.
And so you know, by having, you know, your research portfolio, top of mind, for the people who are receiving these inbound calls, can help with the serendipity of making the right connection at the right time.
I would, you know, also look to the tech transfer office for introductions to venture capital investors, even at the early stages, so that you can learn more about what VCs are looking for.
So tech transfer is very much a relationship business. And so if you really want to get the most out of working with your tech transfer office, you know, ask them for helpi in establishing and benefiting from these relationships.
Adam Levy: 9:34
On the flip side, what are the mistakes or issues you see coming up a lot in the relationship between researchers and their tech transfer offices?
Kelly Sexton: 9:43
You know, one that I find sometimes humorous is when the faculty member wants to be secretive, you know, with their research program, and doesn't want to share it with the tech transfer office.
So in that case, we really can't be that helpful. And and that should you know, that shouldn't really never be a concern.
You know, the tech transfer office is there, you know, as a service to faculty, and we can only be helpful if you're, you know, willing to talk to us.
And of course, we're professionals, and we will maintain everything in confidence.
And, you know, we're the group that's going to help you get patent protection for your ideas.
So we need you to be open with us,. You know, be open to coaching and feedback.
You know, many, many faculty get where they are in their career, because they are absolutely the world experts in a specific domain area.
But they're likely not an expert in commercialization and startup company formation.
So be willing to take feedback from the tech transfer office.
And, you know, be willing to take feedback from the partners that the tech transfer office can introduce you to.
Keep an open mind. Be willing to take feedback. Focus on growing the opportunity, growing the pie, as opposed to owning the entire pie.
One of the tools that we use in the in the profession to help move technologies out into the world,is the formation of startup companies.
As a faculty member, when you're engaged in the formation of a startup company, at some point, you're going to have to, you know, release some amount of control over your technology and its commercialization strategy.
And that can be hard.
But I think let's focus on the bigger picture, which is, you know, which is attracting the talent and funding to help advance the technology into, you know, the new therapeutic, the new medical device, diagnostic, you know, the new product.
And so that's going to mean giving up some amount of ownership and control.
But if we're increasing the value of the opportunity overall, owning and controlling a small portion of the pie, that's very valuable, is better than owning an entire pie that has no value.
Adam Levy: 12:05
Have you ever had experiences where this relationship between the tech transfer office and a researcher really hasn't worked?
And do you have any advice? If researchers or the tech transfer offices find themselves in similar positions?
Kelly Sexton: 12:20
Yeah, I mean, it's a relationship business, and not all relationships work.
And, you know, sometimes very reasonable minds can differ.
And don't be afraid to ask for a new point of contact.
And if it's just not working with the person you're working with, you know, it's okay to ask for a restart.
And to ask to be able to work with someone else in the office,
We very much as a profession want to help our faculty, and we want this to work.
And we recognize that, you know, we're only human, and sometimes just trying on a fresh face can can help move the move the project ahead.,
Adam Levy 13:07
I wondered whether you had any anecdotes of how you've worked with researchers or anything like that that could be illuminating for, for our listeners,
Kelly Sexton 13:16
Many times our relationships with, you know, with faculty will span years.
And there may be cases where the first project really doesn't work out.
You know, we we get close to licensing and maybe we're even successful in licensing it.
But we learned that that particular technology has some fatal flaws.
We've been able to, in some of those cases, give that feedback back to the faculty member and they take it back to the lab, they apply for some new funding, and they pivot, where they've taken that that early feedback into account.
Another way that we like to help our faculty is with connections to research funding.
From time to time, we will have small pockets of money that we can use to, say, support the salary for a graduate student or a postdoc who's close to, say, graduating or ending their postdoctoral fellowship and leaving the lab.
We can, on occasion provide the funding to be able to keep that person on for another year or two to continue working on the technology.
And then you know, in those one or two years, provide them with the mentorship and support to help develop the business plan.
And you know, eventually their exit route can become forming a startup company to take the technology further.
So we really love it when that happens. So, you know, maintaining that close connection with the tech transfer office, being willing to receive feedback and coaching can help us find those resources to help you advance your technology. One of our really important resources at the University of Michigan is we have a sizable mentor-in-residence program.
And I would suggest looking to your tech transfer office to see what kind of mentoring programs they have to help you advance your, you know, your science forward to commercialization,
Adam Levy 15:18
And how could an actual company work with a tech transfer office?
Kelly Sexton 15:24
We enjoy having conversations with companies to understand the type of expertise that they're looking for.
So for a tech transfer office, it is an absolute win if we can bring a new research partnership to one of our faculty members.
I mean, we just love it when that happens. So you know, companies should absolutely seek out the tech transfer offices, and just know that we're motivated to help you make a connection with a research programme that might generate a licensing opportunity for your business, might lead to a an ongoing research relationship where the company is, you know, for instance, sponsoring research in a particular faculty member's lab, and is as a result, gaining access to intellectual property created through that sponsored research agreement.
Or maybe it just leads to, you know, a connection with a key opinion leader or thought leader in the field, that can be a, you know, a source of, you know, positive engagement for that faculty member and the company.
We love helping to make those connections. So absolutely, even small businesses that are tech focused, whether in the life sciences, or you know, high tech fields, should be making connections with tech transfer offices.
You know, maybe check in with them with some frequency, you know, what, twice a year, if you have a great university, in your in your backyard, and you know, just try to maintain those connections, and you never know where they might leave.
Adam Levy: 17:03
That was Kelly Sexton. And that's almost the end of this third episode, which means we're halfway through this Business of Science podcast series.
And so far, we've really focused on what it takes to get your idea out of academia and into the commercial world, whether that's pitching your idea to potential investors, getting it patented, or partnering up with your tech transfer office.
But let's say you've already overcome these obstacles and your business is booming. Well, then it's time to grow your business. But how?
Well, next episode we're going to tackle exactly that question, how to scale up.
Until then, this has been Working Scientist a Nature Careers podcast.
Thanks for listening. I'm Adam Levy.