How pirouettes and pliés prepared me for a research career
When I was 15, I was selected to dance a solo in my ballet school's annual recital performance. I was ecstatic: this was the culmination of years of hard work. I memorized the dance my teacher had choreographed, and spent the next few weeks pushing back the furniture in our living room so I could practise until I was sure my execution was perfect.
"I think we'll cut the starting sequence down," my teacher said when I took the floor. "And perhaps we can rearrange the turning section, it's just not working."
Devastated, I returned to my living room, determined to adjust and prepare my limbs to my teacher's satisfaction. Week in, week out, I practised and incorporated the feedback from my teacher and peers, until finally, my dance was ready for the public. I realize now, 13 years on, that this was my first brush with the process of using feedback and criticism to grow and improve.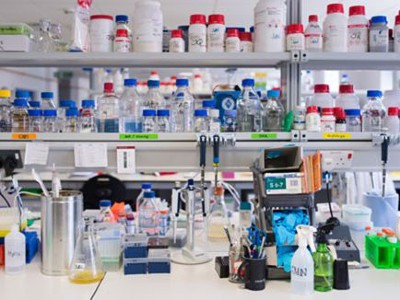 Collection: the PhD
An essential part of training to be a researcher is becoming accustomed to this cycle of draft–critique–redraft. The 'one-and-done' model of exams and assignments in schools and undergraduate degrees rarely prepares you for this kind of assessment. It's a vulnerable feeling presenting work you are proud of, only to receive a barrage of comments and corrections from your supervisor or colleagues. The years I spent dancing in front of classmates and dance-studio mirrors was valuable preparation. There is no flawless first draft, and even the best work warrants tweaking by collaborators. Once you can overcome your initial defensiveness, you realize that getting feedback is a valuable, generative process and the only way to become a better scientist.
Confidence boost
An appreciation of constructive criticism wasn't the only way that dancing prepared me to be a research scientist. The many performances I did then gave me the confidence to speak in front of conference audiences, for instance.
And the dogged, daily practice required to achieve difficult steps such as pirouette spins and grand jeté jumps helped me, I think, to develop the resilience needed in research. You must come back every day ready to tackle the subject once more, knowing that the small steps you make will eventually build up to something special.
Finally, as every PhD student knows, sometimes you just really need a break. Every Thursday throughout my graduate studies, I left the laboratory behind. For the 90 minutes of my dance class, I never once thought of pipettes, pHs or papers, I could just have fun. I think we all need something we love to lose ourselves in once in a while when working on a research project.
I finished my PhD research more than a year ago, and started a job as an analytical development scientist at a gene-therapy company in London. I quickly realized that constructive criticism is no less important to my progression and growth just because I'm in industry. I've made it a priority to seek out feedback and apply the criticism I receive in each of my roles as I develop as a researcher. And yes, I still do ballet, even if just around the lab, waiting for my samples to run.
Nature 592, 316 (2021)
doi: https://doi.org/10.1038/d41586-021-00846-x
This is an article from the Nature Careers Community, a place for Nature readers to share their professional experiences and advice. Guest posts are encouraged.